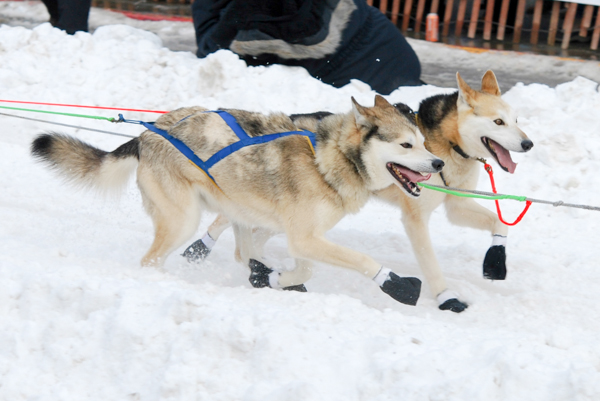 What city, which receives an abundance of snow that it removes regularly from the roads, actually brings IN snow in dump trucks, in the winter, to cover its main street? That would be Anchorage, Alaska, where the local support for the Iditarod Sled Dog Race turns it into a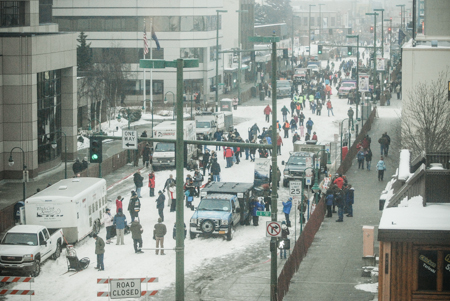 multiple day celebration. A year ago we were there, which is something I have always wanted to do. The ceremonial start takes place in downtown Anchorage (March 1 this year), where all the mushers are announced one at a time and sled through town with their teams. The official start takes place later in Willow and ends almost 1000 miles away in Nome. There are a number of events which also take place following the ceremonial start, one of which is the "Running of the Reindeer". People dressed in the most hilarious outfits run down the street, with reindeer charging through. I tried to get my husband to get in on this one. All I got was a look with an eyebrow raised. Maybe next time.
My interest in the Iditarod increased after taking two vacations dog sledding in Maine. I wrote a post HERE on Two Days in Dublin about those trips. You can't do that and not love huskies afterward!