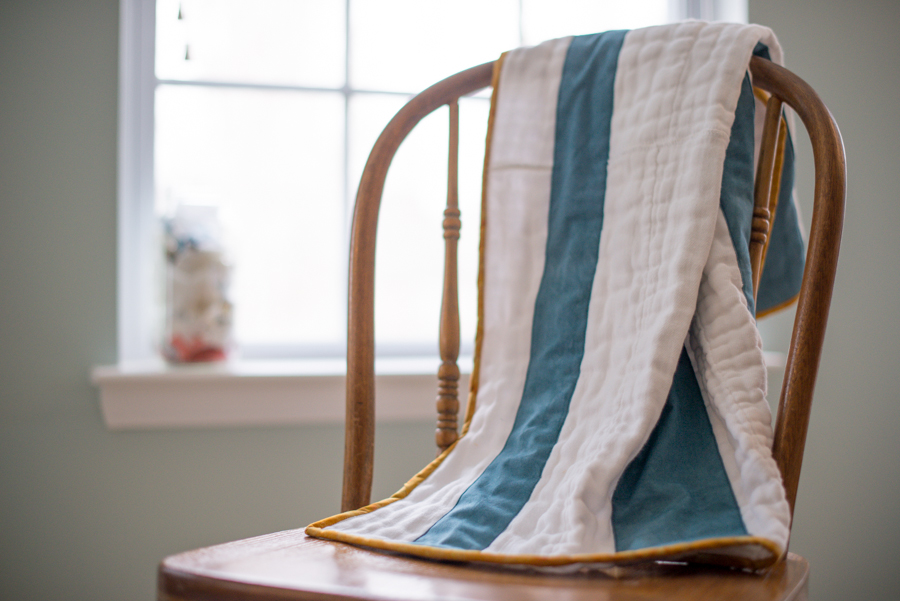 As of this coming Saturday, we will have reached the third trimester. Eeek! I get the feeling things are about to start speeding up significantly. Thankfully I've been feeling really well and able to enjoy working on various projects. The main challenge has been getting comfortable sleeping. I feel somewhat like a fish, flipping side to side. I'm normally a back sleeper, but apparently that is no longer a good thing at this stage, and since I'm (mostly) a rule-follower, I'm trying to oblige by encasing myself in pillows. Each night my husband asks me if I'm done creating my nest before he turns off the light. 😛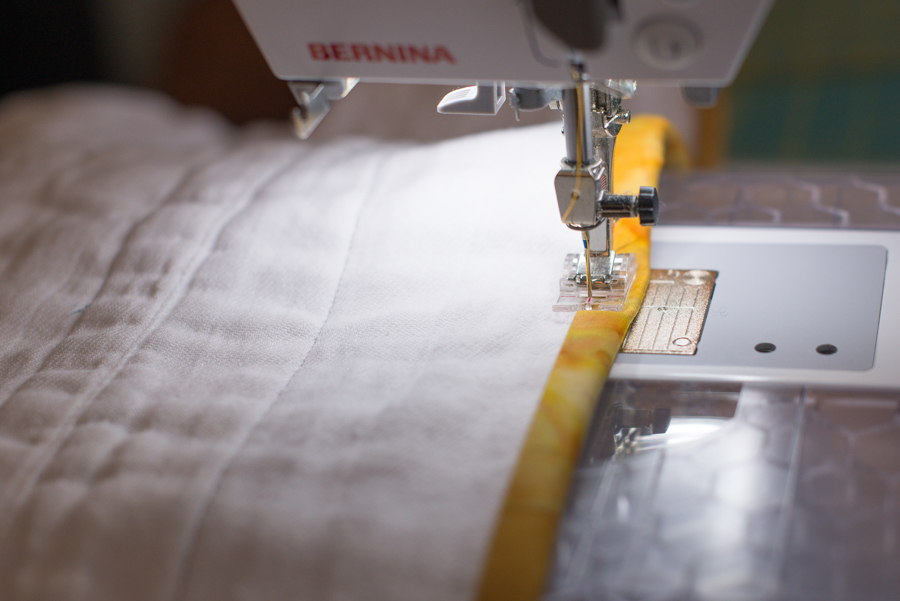 Overall I'm still sleeping fine, but every now and then it takes a while, and my mind wanders to various projects, sewing ideas, things to do. One such night I thought about the option of creating a burp cloth (cloth diaper) blanket. One that could be shoved in a diaper bag, or left in the car, meant to absorb baby spillage on the go, and then easily thrown in the washing machine.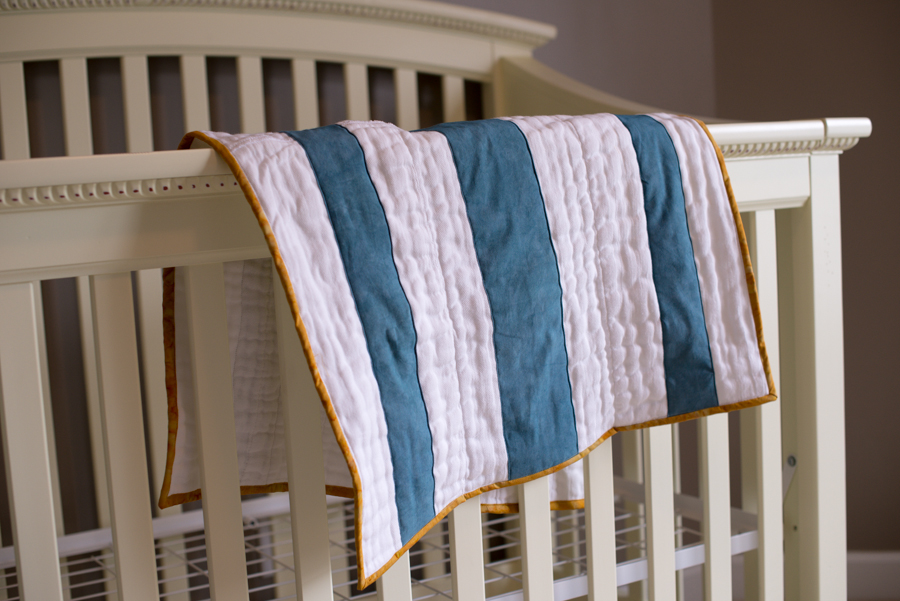 So I took four cloth diapers and sewed them together by slightly overlapping them and using a zig-zag stitch. Note – there ARE two sides to a cloth diaper – the stitching is slightly different on each side, so pay attention when you lay them out. The more substantial cloth diapers had a better weight, so I found the 6-ply ones from Target to work the best. I then cut strips of blue fabric the length of the blanket, ironed the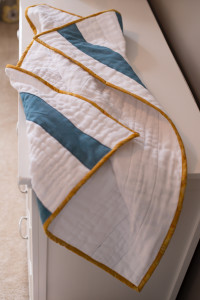 edges under and sewed them onto the blanket. And for a more finished look, I bound the piece with a cheery yellow. I'm pretty happy with how it turned out and have started thinking of all the design options from squares for a quilted look, to monogramming. Endless options!