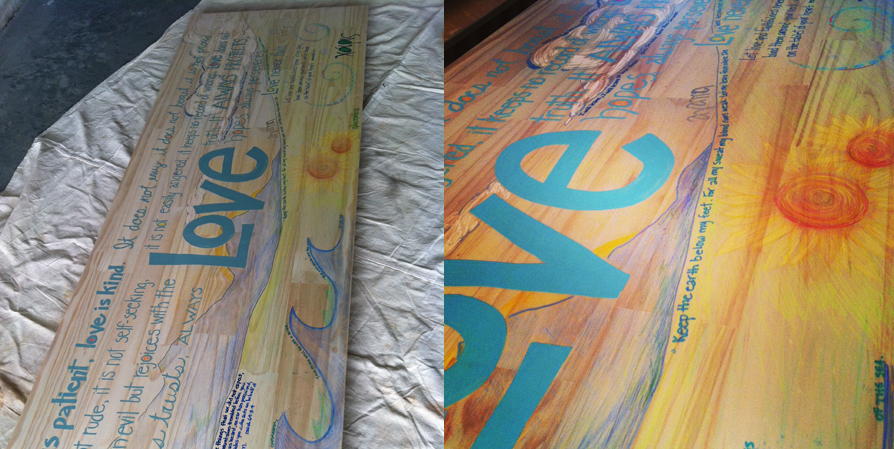 When I got married, I ended up with an actual room for myself to use as a studio/office, due to my husband having a house and, like most bachelors, not having an over abundance of "stuff". I wanted a desk that I could use with my computer, but also one that had ample space to work on projects. Drawers are not my friend – I just end up filling them unnecessarily. So I decided years ago that a simple table top is a much better option. Also, when working with a larger table, portable was pretty important.  As I would rather create a desk than purchase one, the desk project I have been working on sporadically for the past year was begun.

The Desk Project
The desk itself was pretty simple. I purchased an edge-glued board from Lowe's, 3/4″ x 24″ x 72″ for about $42, and two trestles with shelves (Finnvard) from Ikea for $30 each. The trestles are nice because they are adjustable in height and you can even slant them like a drafting table. They are also paintable, which may be phase 4 of my project… ; ) I painted the top with acrylic paint, colored pencils and pens, and then covered with two coats of polyurethane.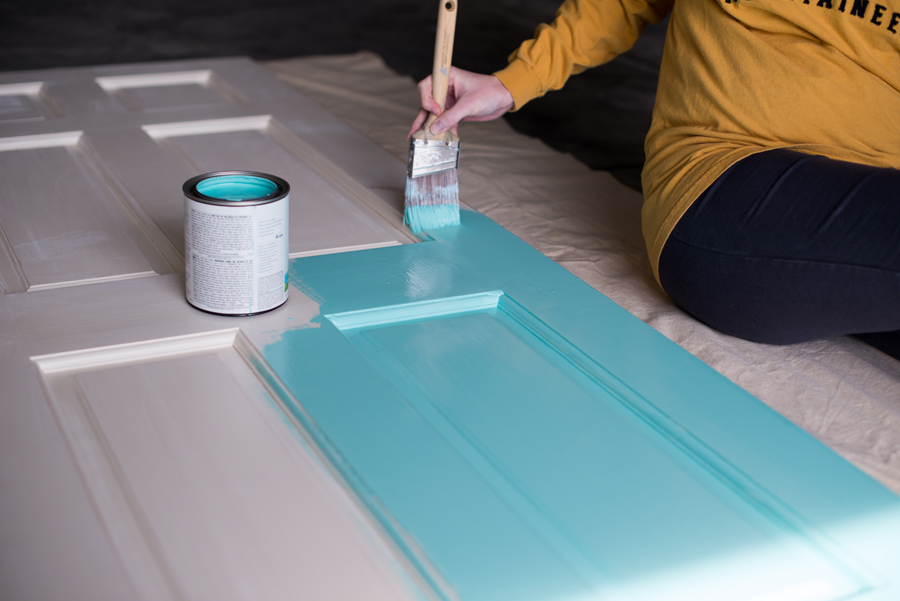 After re-organizing my studio recently, I decided I wanted a front to the table, to make it a little cleaner looking. We purchased an old door from the local Habitat Restore for about $10 (which would also make a good table top) which I painted a fun aqua color, then used chalkboard paint on the panes. Theory being, once the bun arrives and is old enough to play with art supplies, she can draw on it.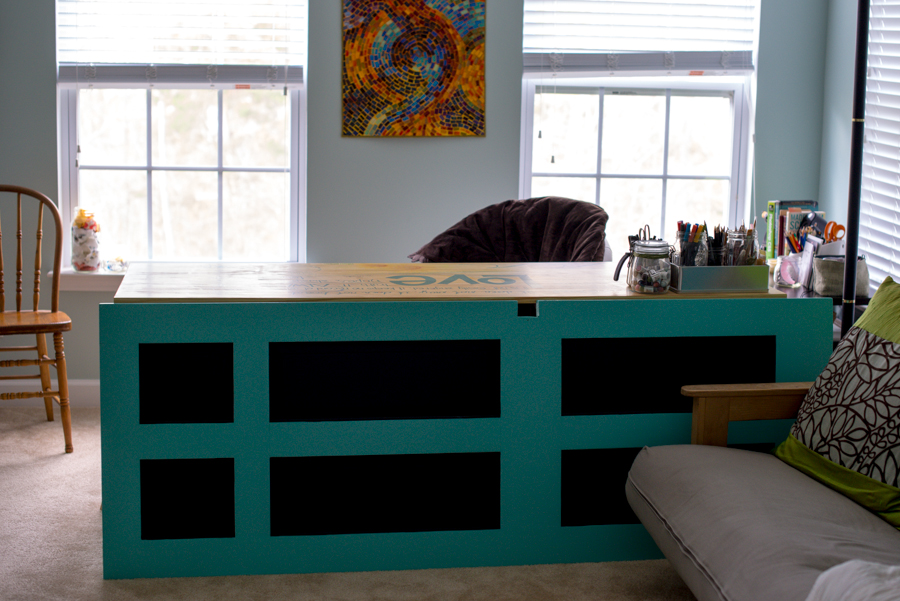 We chose not to attach the door to the desk top since it is super heavy – this is a solid door – and in order to keep the desk as portable as possible. Since it leans towards the desk slightly, and there is a futon preventing it from being pulled forward, it is secure in its present location. I'm pretty happy with it, although I do think it would now be fun to frame the top to brighten it up a bit and even paint the trestles, but those are projects for another time.