I had been wanting to try making a side table out of a tree stump for a while. In fact, when I would see trucks full of fresh-cut logs drive by, I was half tempted to follow them and make an offer on a stump. Fortunately for me, a friend acquired a trailer full and offered me one. An extra bonus… they were cedar! Obviously, any type would work, but keep in mind that harder woods are more difficult to sand and smooth down. Cedar had its own challenges. Overall this is a pretty inexpensive project, especially if you can get the wood free.
Tree Stump Side Table Supplies:
A tree stump (mine was about 19″ tall)
Sand paper and hand sander – medium and fine grit
Chisel
Legs (I used 6″)
Polyurethane and brush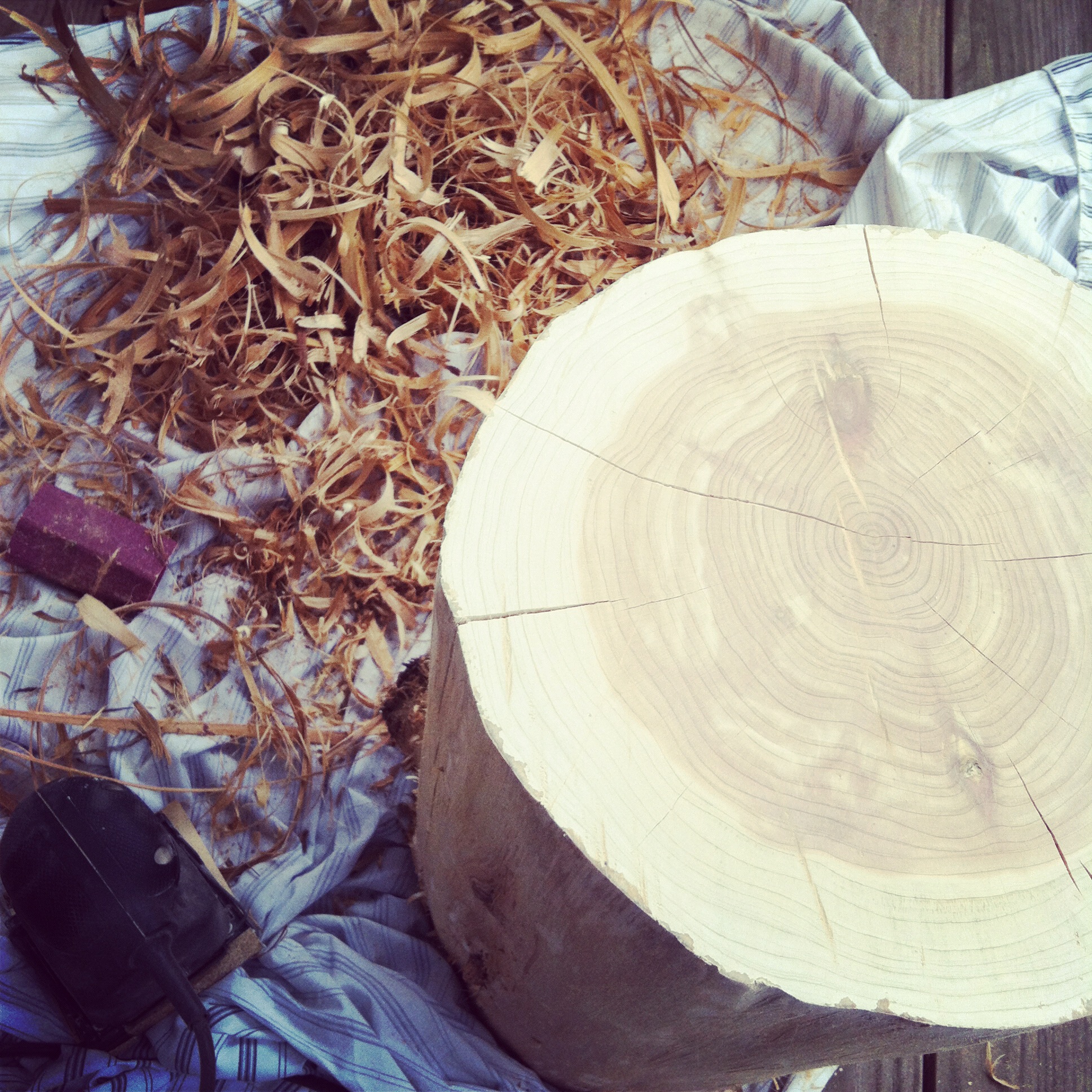 Since I was using cedar, it took a while to strip down all the layers of bark, which are more like thick paper. I used a chisel to get larger chunks, being careful not to nick the wood in the process. The smell from stripping all that cedar gave me flashbacks to the gerbils I had when I was little. If you try to leave the bark on, whether it is oak or another type of wood, the bark will shrink at a different rate than the wood and eventually fall off. So save yourself that now. : ) Unless you are a fan of super-gluing it back on. After the bark is removed, just sand it down until you are happy with the smoothness. I would recommend using a hand sander for the top, to get it nice and even. Use polyurethane to seal the whole thing, I did about two coats, and attach the legs to the bottom. I chose short metal legs from IKEA. And that's it! It would also make a good plant stand in or outside.