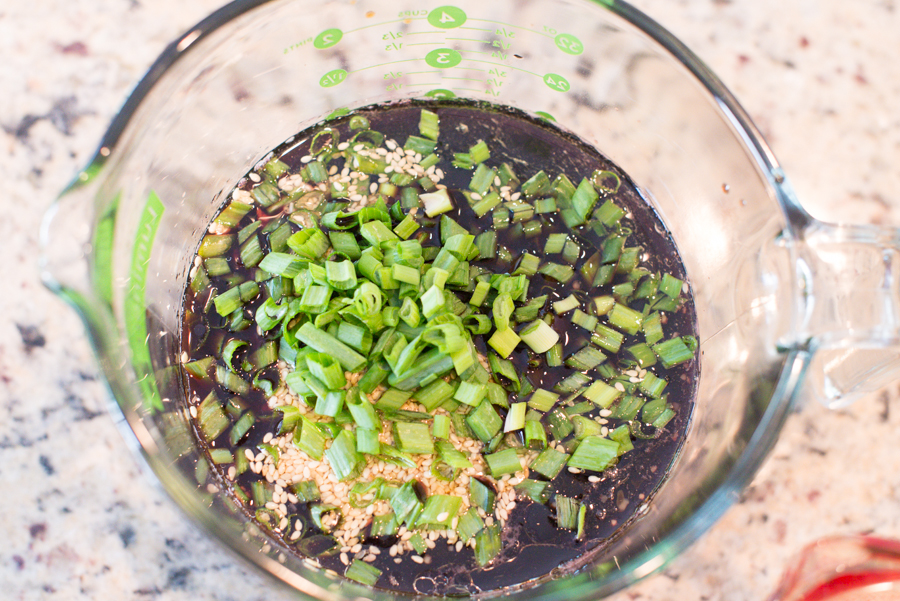 Last weekend we had our 11th International Dinner, which meant we were on "K" (You can see these posts for India and Japan). This is the last dinner we will get in before the arrival of our little bun, who is just 7-ish weeks away! When we started the group, there was only one kid for the 5 couples, and now there are 4, plus our soon arrival. Fun to share life with these people!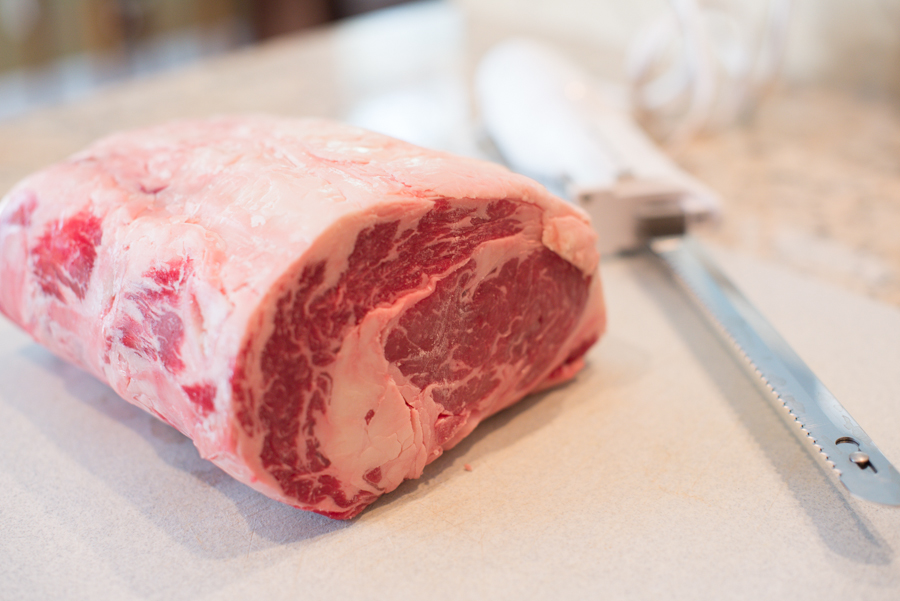 As we were hosting, we chose Korea and opted to make Bulgogi, or Korean BBQ for the main course. My husband had mentioned how good Korean BBQ was, but I had never had it. After some research, I chose this recipe and we ended up loving it. I will definitely make this again and serve on rice with sauteed veggies, or use in tacos.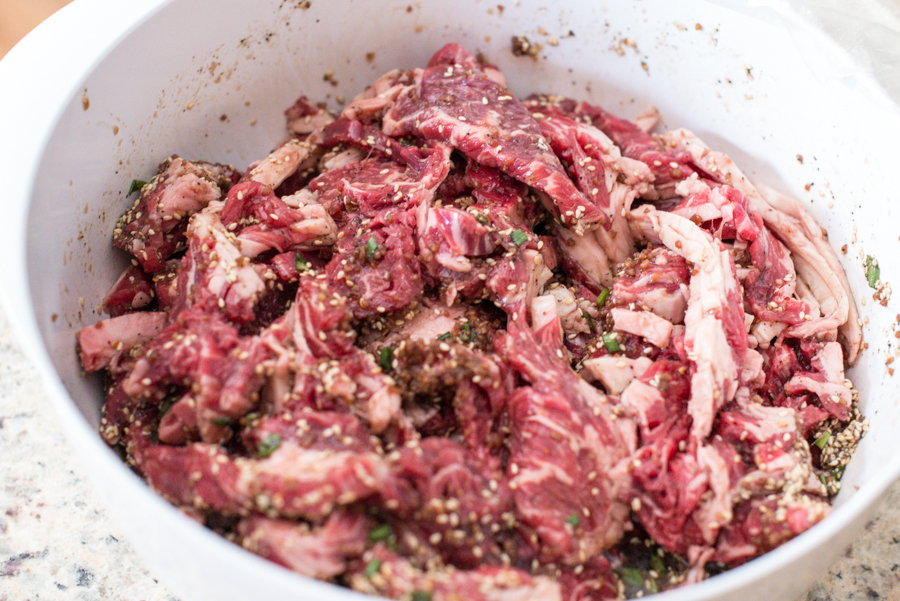 The meat has so much flavor and it is a very easy recipe to make. Additionally, the ingredients are ones I had for the most part. As we did 4.5 lbs of beef, I quadrupled the marinade, and made a separate batch for the veggies (we did sliced carrots, mushrooms, and bell peppers). I poured that over the bowl of cut veggies just before cooking.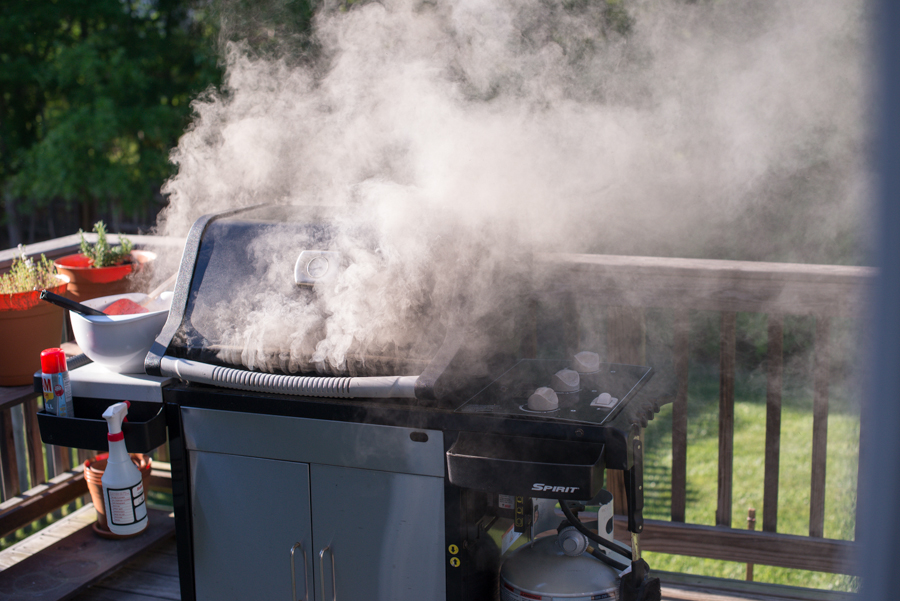 We were going to grill ours, but ended up with some grease drippings that created enough smoke to put the largest bee hive to sleep. My poor husband ended up smelling like smoke the rest of the night, but as he said, on the plus side the grill is now really clean, having burned everything off. ; ) So we pan fried the rest, which was super easy and went quickly due to the small pieces of meat.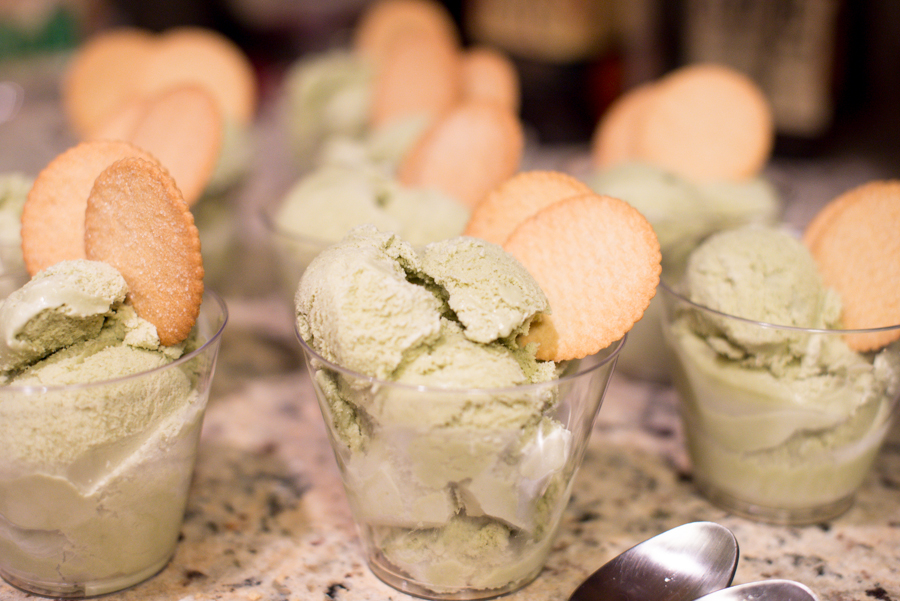 Other items included a veggie bread appetizer, Kimchi (an acquired taste), and green tea ice cream. Another great meal!
Bulgogi (Korean Beef BBQ) – by Kimchimari
1 lb Thinly sliced beef (top sirloin or any tenderloin area, you want something with marble, and slice 1/4″ thick) We sliced ours in half parallel to the counter, then sliced it in 1/4″ pieces using a serrated knife. It also helped to put the meat briefly in the freezer before slicing since the pieces are so thin. FYI, an electric bread knife was not so helpful.  Ha. ; )
Make Marinade as follows:
3 T soy sauce (Kikoman)
2 T sugar
1 T honey (we used 2 T brown sugar)
2 T rice cooking wine (or sake or leftover red wine – we used red wine)
1 T sesame oil
2 T minced garlic
1 t ground black pepper
2 t toasted sesame seeds
1 T chopped green onion
2 T pear puree, 1 T chopped kiwi, 2 T minced onion, or 2T diet coke (these are meat tenderizers – we used diet coke, weird, I know, but it works!)
Optional veggie ingredients –  sliced onions, mushrooms, bell peppers, sliced carrots
Mix all the marinade ingredients together except for the veggies.
Mix the beef in and massage the marinade into the beef. (We marinated ours for about 30 minutes, but the recipe says you can do it up to 8 hours.)
Cooking options: saute in a hot pan (this is what we ended up doing – on med/hi), broil in the oven, or grill on aluminum foil. The beef should be cooked all the way through and is even better with some crispy, well-cooked edges. We cooked the veggies separately in a saute pan on med-hi. They also cooked pretty quickly.