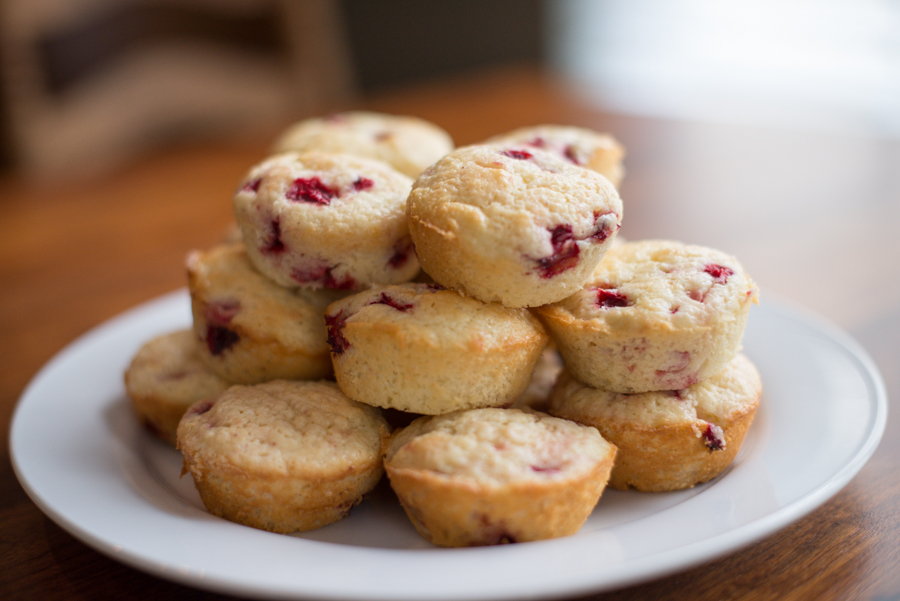 I love strawberry season and I love picking strawberries. I don't care if it is harder, or if it costs more than the grocery store, I just like the experience of picking fresh fruit and eating it or baking with it. But being 35 weeks pregnant, with achy hips, bending down that far for that long was probably not going to be a good combination. Even though I was tempted to try.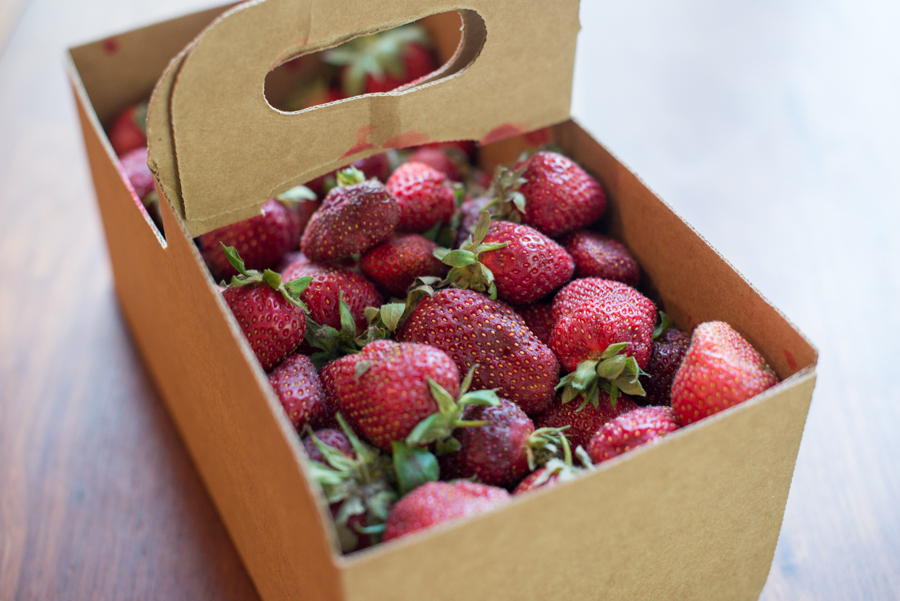 Then last week a local organic strawberry field, Wise Acres, posted last week about their overabundance of berries and the need to get them picked before the deluge expected the next day, which would have caused them to rot and spread to the unripe berries. They were offering to pick-your-own for just $1.50 a pound if you picked 10. A friend mentioned she was going and said she would split the 10 pounds – because that is a WHOLE lot of berries and as much as we would all like to have organized freezers… I don't know many that have THAT much space.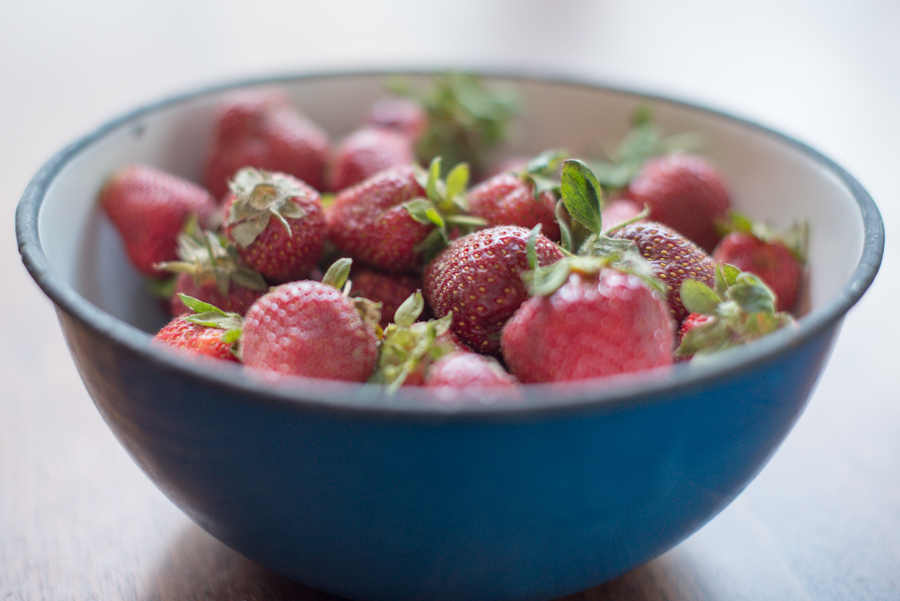 And so the next day I met her and came home with these amazing berries. And thus began the search for recipes, which is relatively easy due to strawberries going with just about anything. But I stumbled upon this recipe from Southern Living for Strawberry Lemonade Muffins. Muffins are those things that can be too tough, or bland, or not-so-exciting. But this recipe was a winner. The tang of fresh lemon juice adds a lot to the flavor, with little bits of sweet strawberries and a light, moist texture. Plus, they are quick to make, which is always a bonus. When I made these, I also tried a sherbet recipe, which I will post about next week.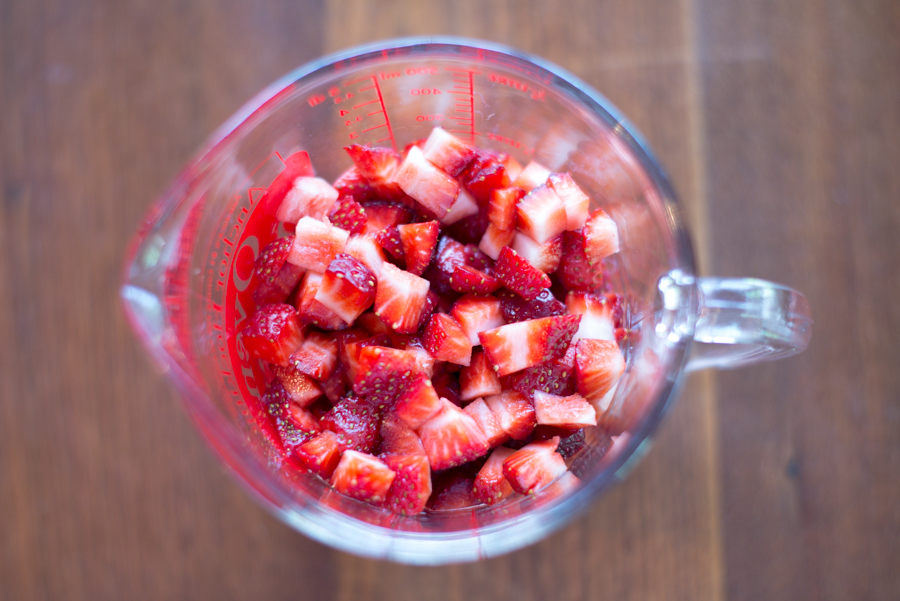 Strawberry Lemonade Muffins – Southern Living
2 1/2 cups self-rising flour
1 1/4 cups sugar, divided
1 (8-oz.) container sour cream
1/2 cup butter, melted
1 tablespoon lemon zest
1/4 cup fresh lemon juice
2 large eggs, lightly beaten
1 1/2 cups diced fresh strawberries
1. Preheat oven to 400°. Combine flour and 1 cup sugar in a large bowl; make a well in center of mixture.
2. Stir together sour cream and next 4 ingredients; add to flour mixture, stirring just until dry ingredients are moistened. Gently fold strawberries into batter. Spoon batter into lightly greased 12-cup muffin pans, filling three-fourths full. Sprinkle remaining 1/4 cup sugar over batter.
3. Bake at 400° for 16 to 18 minutes or until golden brown and a wooden pick inserted in center comes out clean. Cool in pans on a wire rack 1 minute; remove from pans to wire rack, and cool 10 minutes.
You can also check out previous posts for Strawberry Rhubarb Tartlets, and Strawberry Sour Cream Scones.