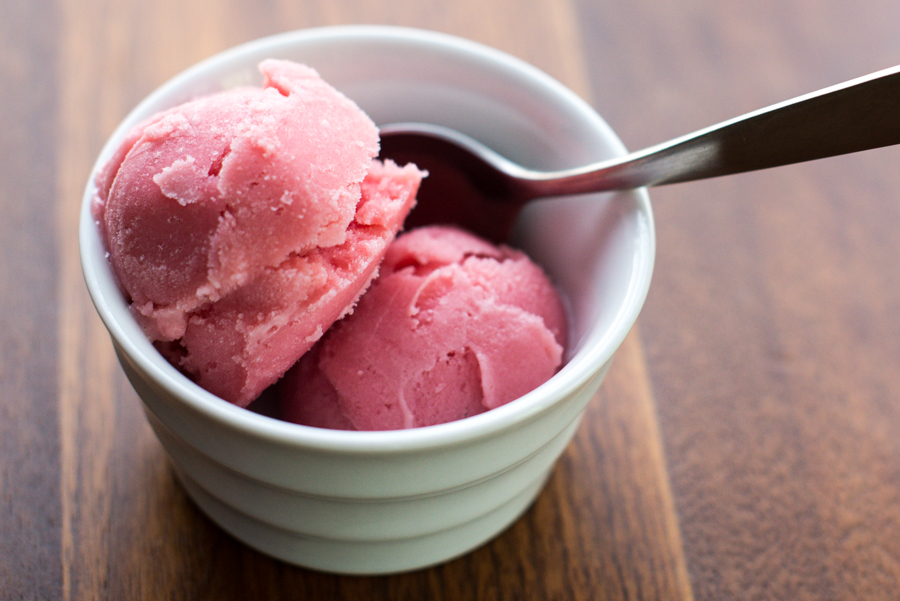 Summer has finally come in the Carolinas. We had a cold winter that stretched out into spring, and even when it warmed up the weather would dip back down. Last week we had a few nights in a row in the 40's.  I'm pretty sure we set some records. Either way, when it HAS warmed up it has been enough to make you want to be eating or drinking something cold. Which is why this recipe for Strawberry Sherbet appealed to me. That and the massive amount of strawberries in my fridge. And being pregnant, which has contributed to the nightly ice cream craving.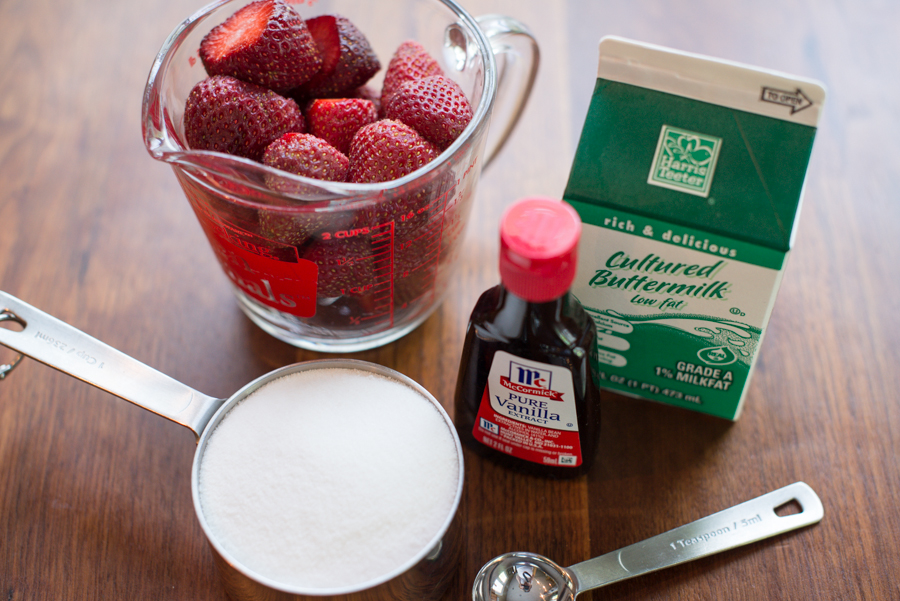 Anyway, this recipe is great in that it only requires four ingredients which makes it easy to put together. The only change I would make would be to reduce the sugar to about 3/4 cup and see how that works.  Be aware that this stuff will start melting the minute you take it out of the ice-cream maker, so I would recommend putting it straight into another bowl and in the freezer before serving. You could also substitute other berries, or do a mixture of berries, in place of the strawberries.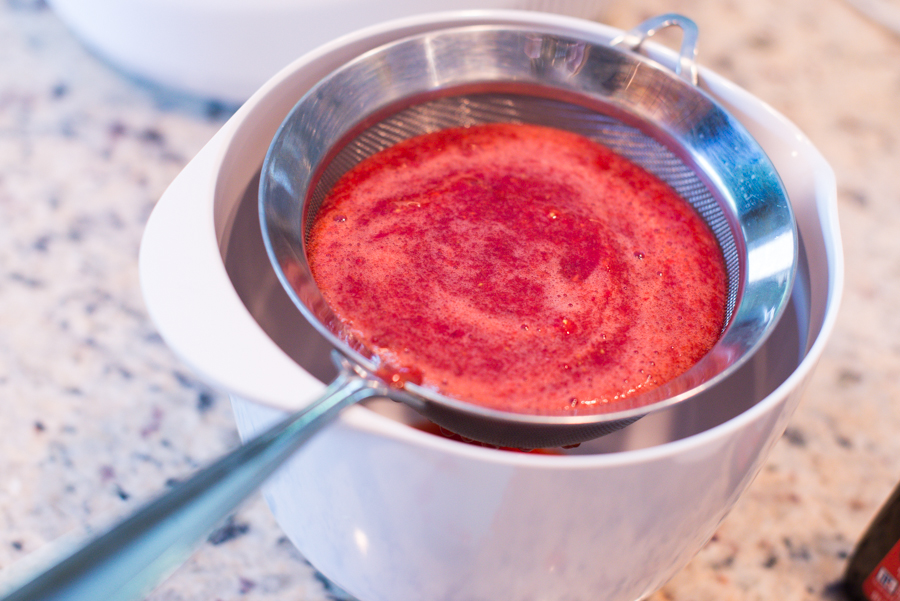 Additionally, as it froze it seemed to reduce the sweetness factor, which was a good thing as I was worried it was too sweet when I first tasted it. I enjoyed some today, out on the deck in the warm sun – perfect!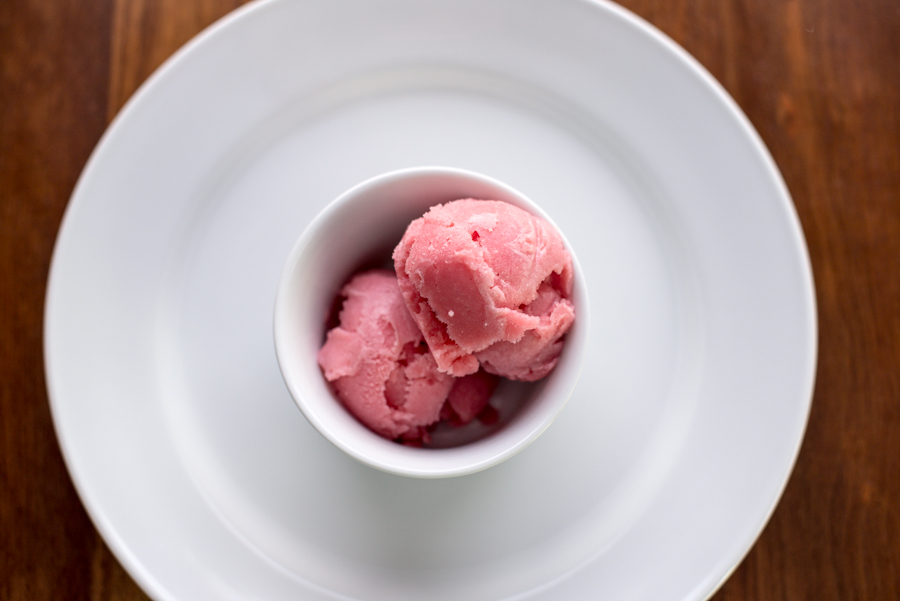 Strawberry Buttermilk Sherbet – Southern Living
Ingredients:
2 cups strawberries (1 (16-oz) package frozen strawberries, thawed, may be substituted)
2 cups buttermilk
1 cup sugar (I would try less next time)
1 tsp vanilla extract
Preparation:
Process strawberries in a food processor or blender 30 seconds or until smooth, stopping to scrape down sides. Pour strawberry puree through a fine wire-mesh strainer into a large bowl, pressing with back of a spoon. Discard solids. Add buttermilk, sugar, and vanilla to puree; stir until well blended. Cover and chill 1 hour.
Pour strawberry mixture into freezer container of a 1 1/2-qt. electric ice-cream maker, and freeze according to manufacturer's instructions. (Instructions and times may vary.) Garnish, if desired.