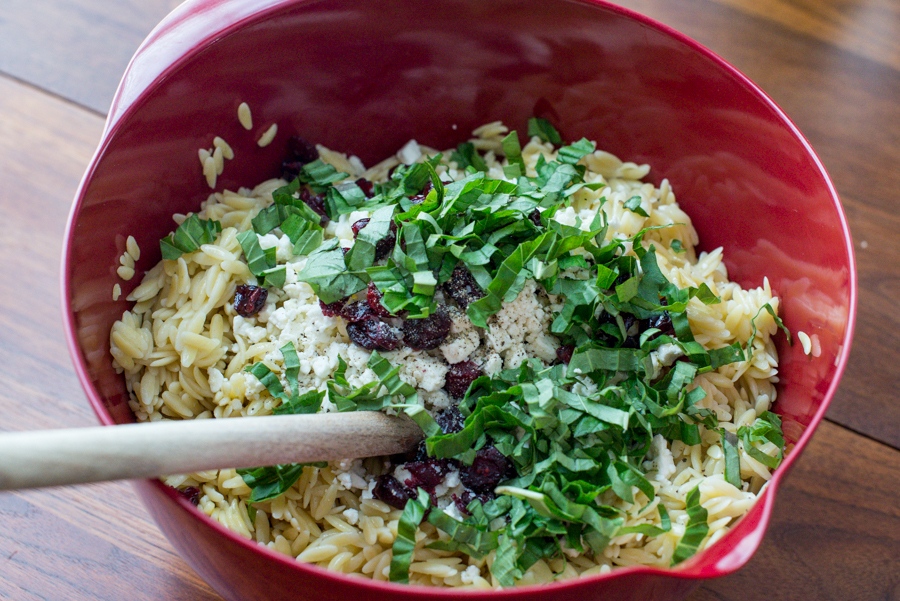 A summery side dish of orzo, lemon, cheese, feta, craisins, arugula and basil, this orzo salad recipe is one we enjoy regularly. It makes a substantial amount, which makes it perfect for times guests are over, or to take to someone's house. It also works for lunch or dinner, picnics or leftovers. The original recipe calls for dried cherries, but as I usually have craisins in the house, I've always used them in their place. The other change we make is to chop up the arugula so it incorporates more into the orzo and is easier to eat than the whole leaves.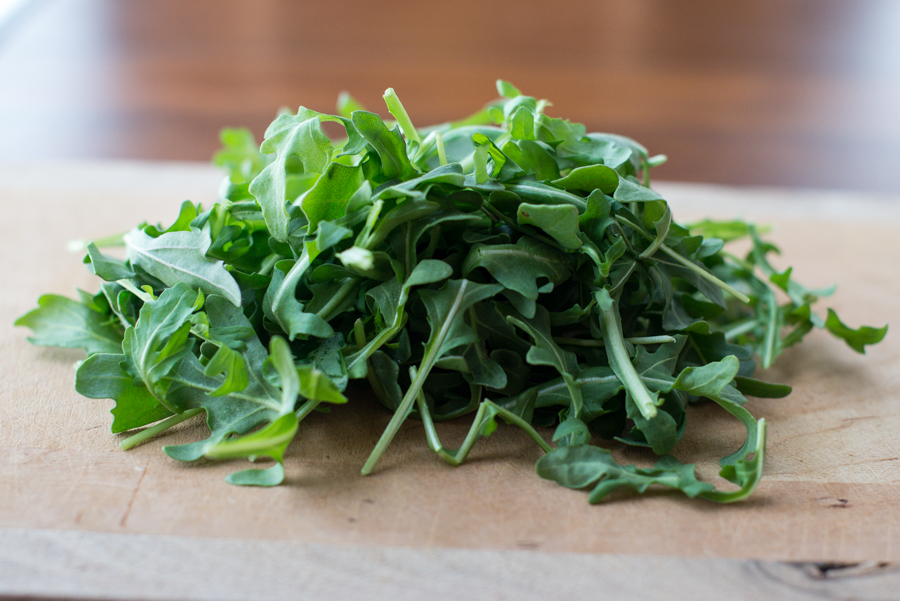 I'm a fan of pine nuts, but haven't used them the past few times due to their recently increased price. I would imagine slivered almonds would work really well. I also forgot the feta the last time I made it, and it was still good, although better with it. It really does work as an anytime salad. You could also throw grilled chicken on it for a more substantial lunch.
Tri-Colore Orzo Salad – Giada DeLaurentis
Ingredients1 pound orzo pasta
3 tablespoons extra-virgin olive oil, plus 1/4 cup
2 cups fresh arugula (about 3 ounces)
3/4 cup crumbled ricotta salata cheese (or feta cheese)
1/2 cup dried cherries
12 fresh basil leaves, torn
1/4 cup toasted pine nuts
3 tablespoons lemon juice
1 1/2 teaspoon salt
1 teaspoon freshly ground black pepper
Directions
Bring a large pot of salted water to a boil over high heat. Add the pasta and cook until tender but still firm to the bite, stirring occasionally, about 8 to 10 minutes. Drain pasta and put the pasta on a large cookie sheet. Drizzle the pasta with 3 tablespoons olive oil, toss, spread out, and set aside to cool.
Once the orzo is cool, transfer to a large serving bowl. Add the remaining ingredients and toss gently to combine. Serve.