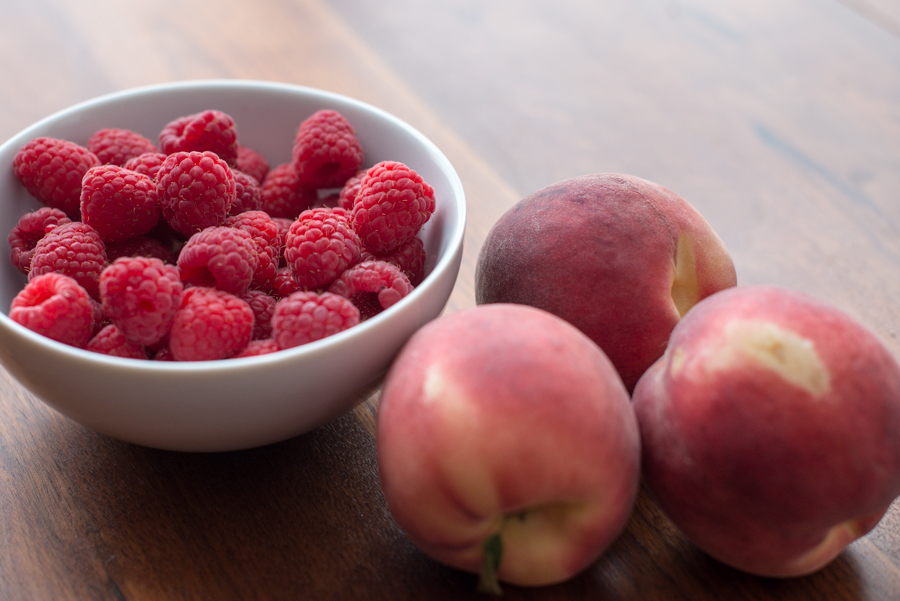 I love cobblers. Really anything that has dough. My husband does as well. In fact, for his last birthday, I made him a blackberry cobbler rather than a cake. My recent experience with the sweet, juicy peaches that are currently available at the store, and abundance of raspberries reminded me of this quick raspberry peach cobbler. It took me an hour from start to pulling it out of the oven. Not bad when you are 38 weeks pregnant and really wanting dessert.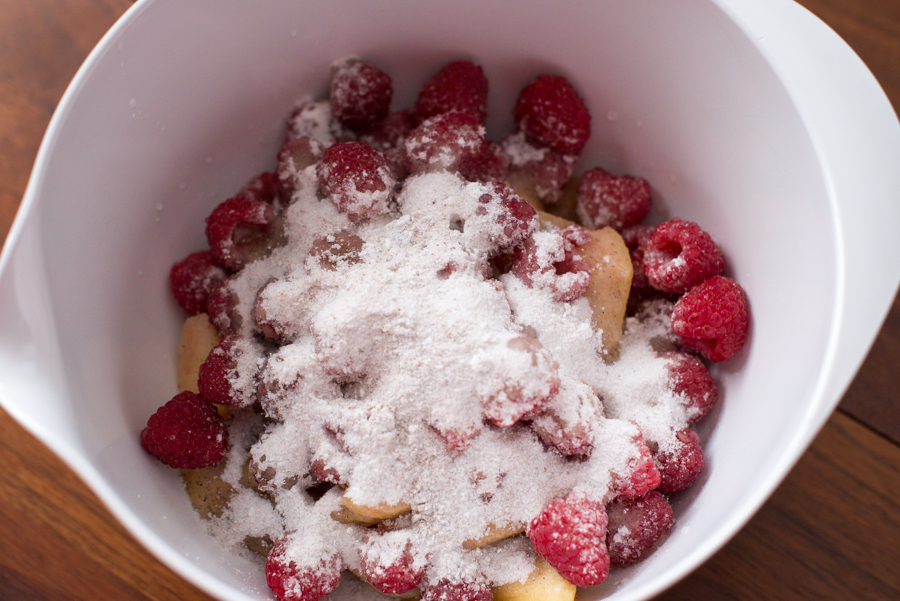 This is another one of those desserts where you could substitute whatever fruit and berries are currently in season, or use with apples in the fall. It is definitely best eaten the day it is made, but I wouldn't turn it down any other time either. I'm not known for turning down desserts in general.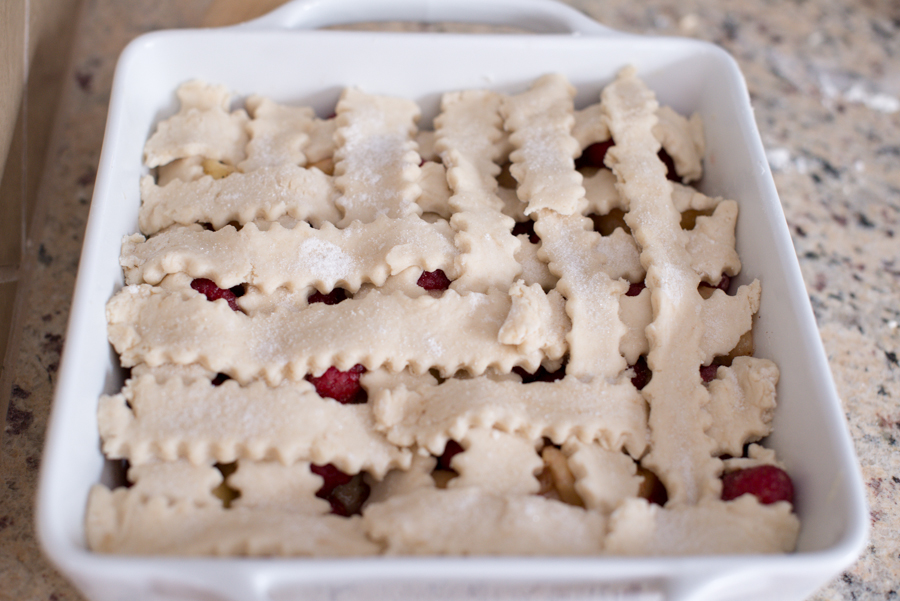 The only change I made was in the dough. Rather than dropping by spoonfuls, I turned it out on a lightly floured surface, rolled it to about 1/2″ thick and cut in long strips. We ate it sans ice cream, but definitely add some vanilla for an extra tasty dessert. I love ice cream with cobblers and pies, but my best friend, whose house I took the cobbler to, is anti-ice cream in those instances, so I refrained. : ) We pretty much ate the whole thing, so it is time to make something else…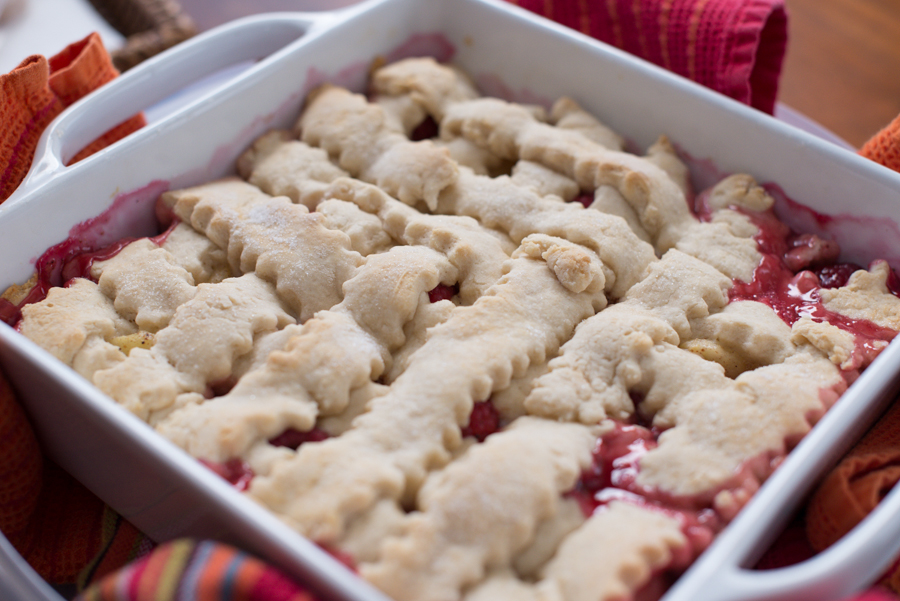 Raspberry Peach Cobbler – Betty Crocker
Ingredients:

2 1/2 cups sliced fresh peaches
2 cups fresh raspberries
1/2 cup granulated sugar
1 tablespoon cornstarch
1 teaspoon ground nutmeg
2 cups Original Bisquick™ mix
1/2 cup milk
3 tablespoons butter or margarine, melted
2 tablespoons packed brown sugar

Directions:
Heat oven to 375°F. Lightly butter bottom and side of 9×1 1/2-inch deep-dish pie plate or 2-quart casserole.

Mix peaches, raspberries, granulated sugar, cornstarch and nutmeg in large bowl. Let stand 10 minutes. Spoon into pie plate.

Stir together remaining ingredients in same bowl until dough forms. Drop dough by spoonfuls onto fruit mixture. Bake 25 to 30 minutes or until fruit is bubbly and topping is deep golden brown and thoroughly baked.