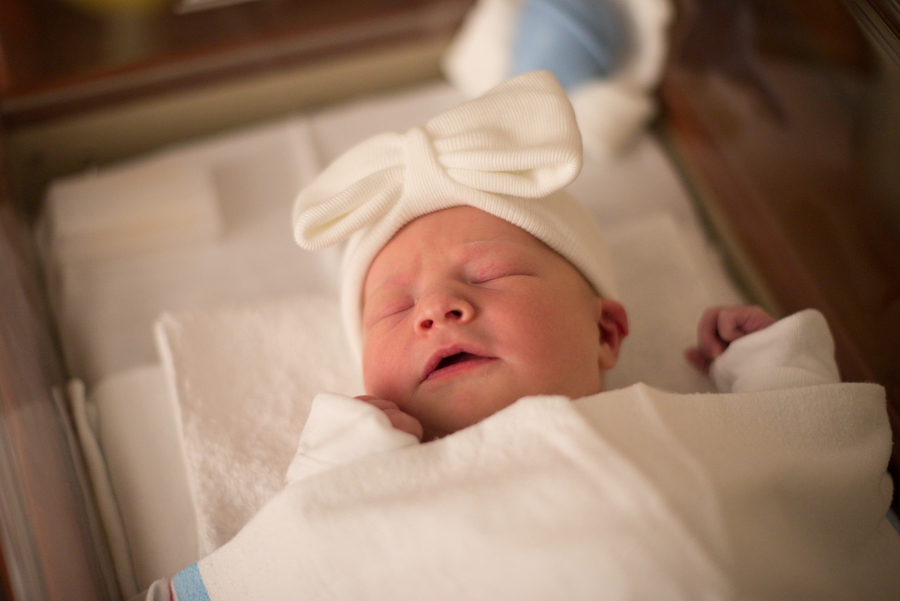 I wondered what "the day" would look like. Would my water break in the middle of church? Would I have contractions while in line at the post office? What if I was one of those people who delivered in their car? I assured Dave that in the event we had to self-deliver, I had read up on what to do. Seriously, I did. I had the phone number of one of the best EMT's in the area just in case. Our bags were packed. We did random projects around the house. And waited. Every time I went out and ran an errand, someone would say – woah, when are you due? Are you having twins? It looks like you have a basketball under your shirt! My wardrobe dwindled to a handful of items that still fit, but by that time I really didn't care.
And so Thursday night, June 19, we crawled into bed after a full day. Not long after, I felt what I thought might be a contraction. It was only 11pm, but Dave had already fallen asleep, so I got up and went to my art room, opened the app on my phone to time contractions, (yay iphone!) and started timing while I messed around on my computer. At that point they were 10 minutes apart, but quickly moved to 5 minutes, and since I was SURE it wouldn't be that long, I called the after hours number to see when I could head to the hospital. It wasn't time. Seriously? I think I repeated everything she said – "They need to be between three and five minutes apart, closer to three." "Closer to three?" "Yes, and increase in intensity." "Increase?" "Yes, and you need to lay on your left side." "On my left side?" "Yes. Call back when you think it is time." I'm sure she enjoyed being the 2am person on call for people like me.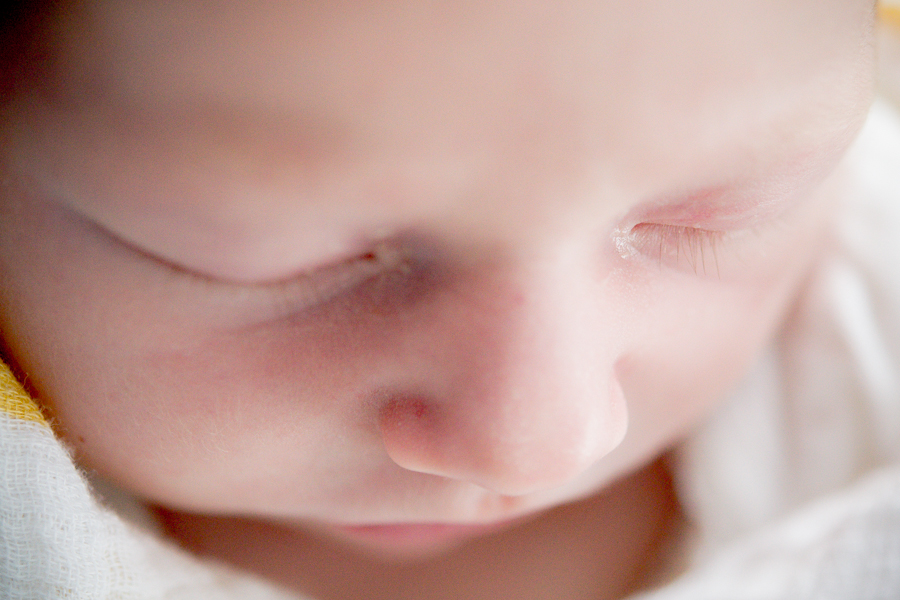 Upon informing my sleeping husband at 2am that I was having contractions and would let him know when we needed to go, and after he offered to come downstairs and keep me company, he said – there's no way I'm going to be able to go back to sleep! He was asleep in 5 minutes.
So I camped out on the couch all night watching home improvement shows until the wee hours, when NOTHING is on tv. By the time Dave came down in the morning, I was watching CMT, on mute, because songs about trucks and guitars, and Nashville turn out to be not so helpful in the middle of a contraction. Although I could have waited a little longer, I was ready to head to the hospital (aka get an epidural), so I took a shower, ate two bites of cereal (really, who wants to eat when your muscles are contracting every 3-5 minutes?), took a final pregnant picture, and we headed out. During rush hour. The one time we said we didn't want to have to drive there. And the main road from our house was closed due to construction (thankfully my husband knew this), so we took an alternate route, arriving at the hospital close to 9am. Of course all the spots for mothers in labor were taken – we found out there were 6 women scheduled for induction and quite a few more came in who had gone into labor –  so Dave parked smack in front of the doors to take me inside. The receptionist said to leave the car and move it later, I think she thought I might pop at any moment.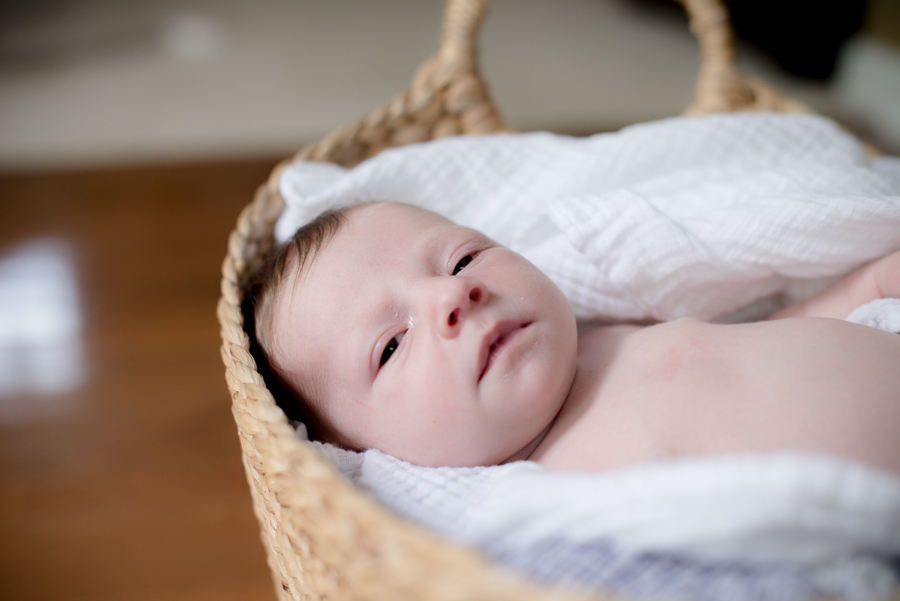 A quick check in triage and they admitted me, which was good because I had started ignoring anyone who was talking to me every time I had a contraction. Which was often. We were in the delivery room by 10 and I was about to go crazy when the anesthesiologist came in at 11. Feeling that kick in was amazing. After hanging out for a little bit, we thought it was probably a good idea for Dave to go get some lunch. While he was gone, they broke my water and the OB said it should be some time that afternoon. So I'm thinking, here we go! Emma wasn't ready. I went to 8cm and sat there… the rest of the afternoon. Had some ginger ale, a popsicle (last one they had), took a nap, Dave went to get dinner, we checked facebook, texted people, took a nap.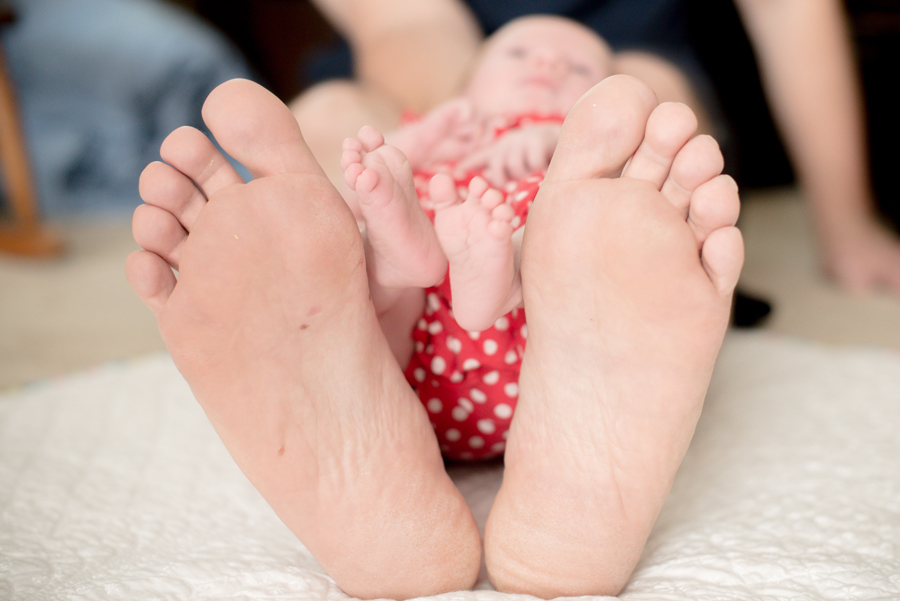 I ended up getting a fever and they were trying to avoid giving me an antibiotic, which would have meant Emma would go straight to the NICU, so we started pitocin at 9pm. Again, I thought, here we go! Nope. Finally at 11pm the OB said we were going to start pushing. And for the next THREE hours… good times. The delivery nurse was sure it wouldn't be that much longer after midnight and had already started the paper work with the time of 12-something. After we passed that time, she had to start all over. Emma was set on making her due date, which she did. I was also born on my due date, so the apple already doesn't fall far from the tree.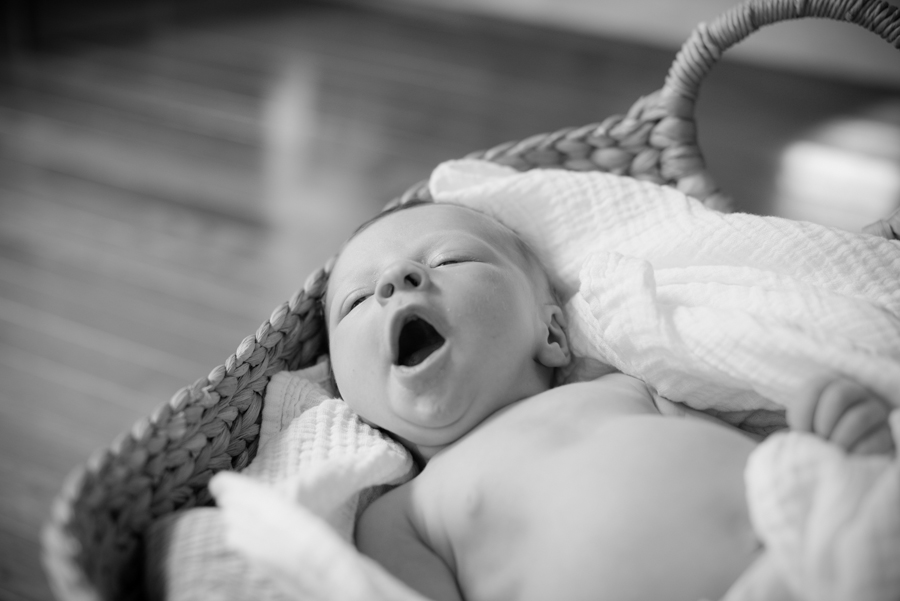 But finally, at 2:02am on June 21st, sweet little Emma Kathleen Fossler arrived, 8lbs, 8oz, 20.5″. I remember focusing so hard on pushing when the doctor said – open your eyes! – and there she was. It was amazing to hold her and look at her little nose and lips, knit hat pulled down on her head, snuggled against me. And so our adventure as a family of three began.