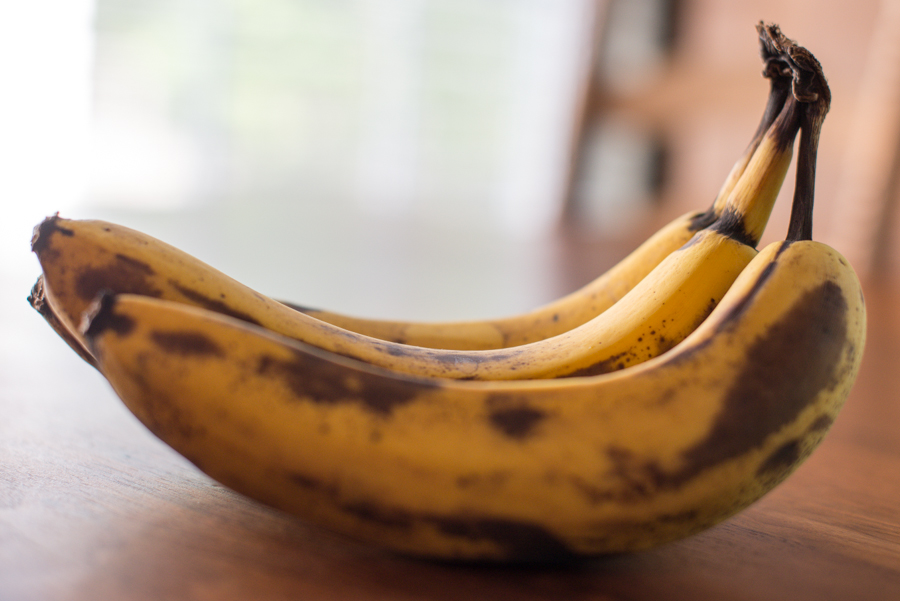 Just about the time I end up with bananas about ready to be transformed into something baked, I usually search for another banana bread recipe. I've had bananas ripen to the point of fruit flies. And I've tried freezing them (the bananas, not the flies), only to result in an unappetizing mass as they thawed. This time I discovered a recipe that is definitely a keeper. Bread-y and cake-y, with a hint of spice, good plain or warmed up with melted butter. Next time I'm going BACK to this recipe rather than search out another.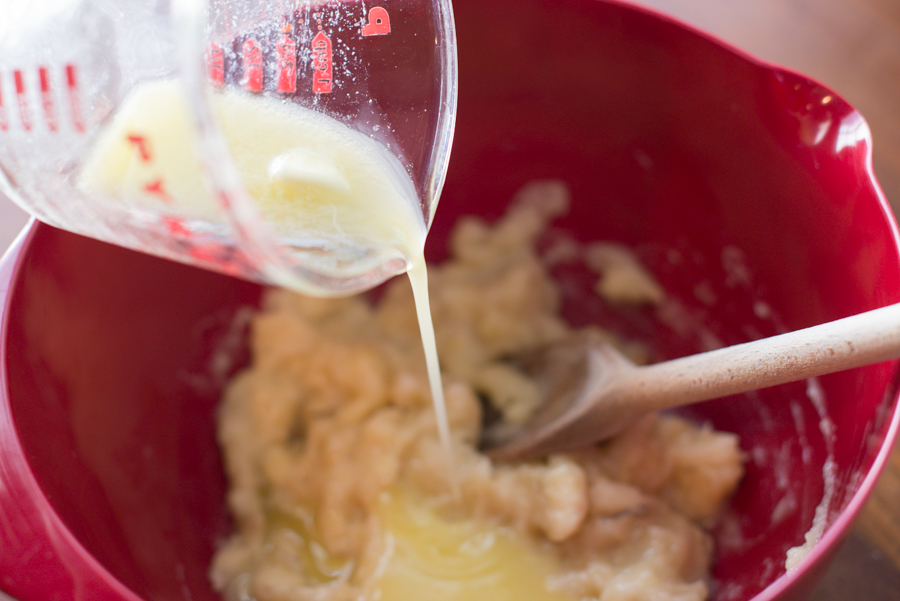 Add to that, this is a one-bowl recipe. No mixer needed. It is super easy, fast, and YUMMY. For the bourbon, I used Jack Daniels. You can't taste it after it has baked, so if you are looking for more flavor in that area, you would need to add more than 1 tbsp. I would also think it would be amazing with chocolate chips. But no nuts. Nuts don't belong in breads or cakes. : ) As banana breads are pretty moist, I keep mine in the refrigerator and wrap in a paper towel to warm in the microwave for just 15 seconds. And add butter. I like butter.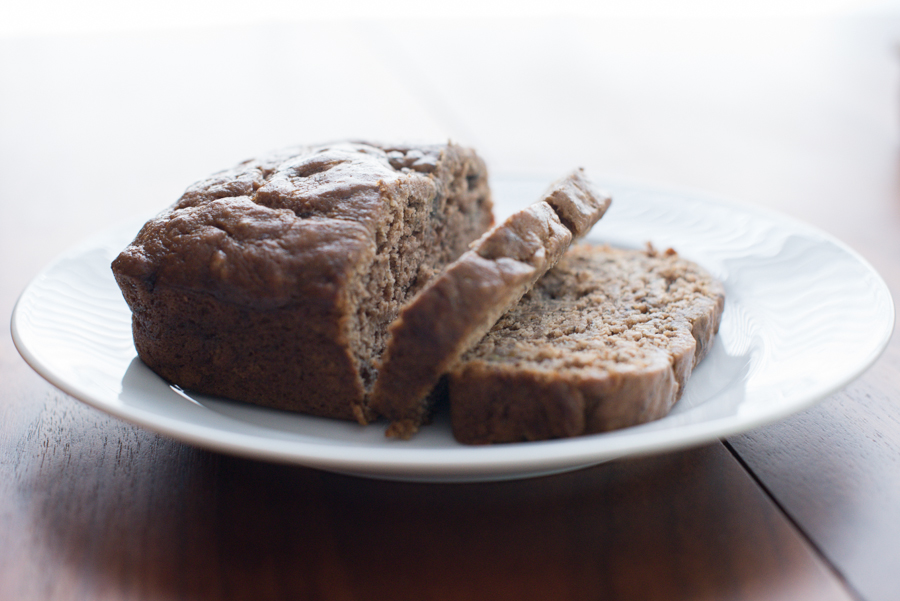 Jacked Up Banana Bread – Smitten Kitchen
3 to 4 ripe bananas, smashed
1/3 cup (75 grams) melted salted butter
3/4 to 1 cup (145 to 190 grams) light brown sugar (depending on the level of sweetness you prefer, I always use the smaller amount)
1 egg, beaten
1 teaspoon (5 ml) vanilla
1 tablespoon (15 ml) bourbon (optional)
1 teaspoon (5 grams) baking soda
Pinch of salt
1 teaspoon (3 grams) cinnamon
Up to 1/2 teaspoon (1) nutmeg
Pinch of ground cloves
1 1/2 cups (190 grams) flour
Preheat the oven to 350°F. With a wooden spoon, mix butter into the mashed bananas in a large mixing bowl. Mix in the sugar, egg, vanilla and bourbon, then the spices. Sprinkle the baking soda and salt over the mixture and mix in. Add the flour last, mix. Pour mixture into a buttered 4×8 inch loaf pan. Bake for 50 minutes to one hour, or until a tester comes out clean. Cool on a rack. Remove from pan and slice to serve.